【Loading yards】 Can you receive containers from other yards of Kaiho than Kanazawa?
We sometimes receive inquiries from customers, asking if we can send containers from other locations than Kanazawa City (Ishikawa Prefecture), where our head office is located.
Some people want to send containers not only from Kanazawa, but also from other areas.
In this article, we would like to introduce that we can send containers from many other places (even from overseas).
About Kaiho Industry Head Office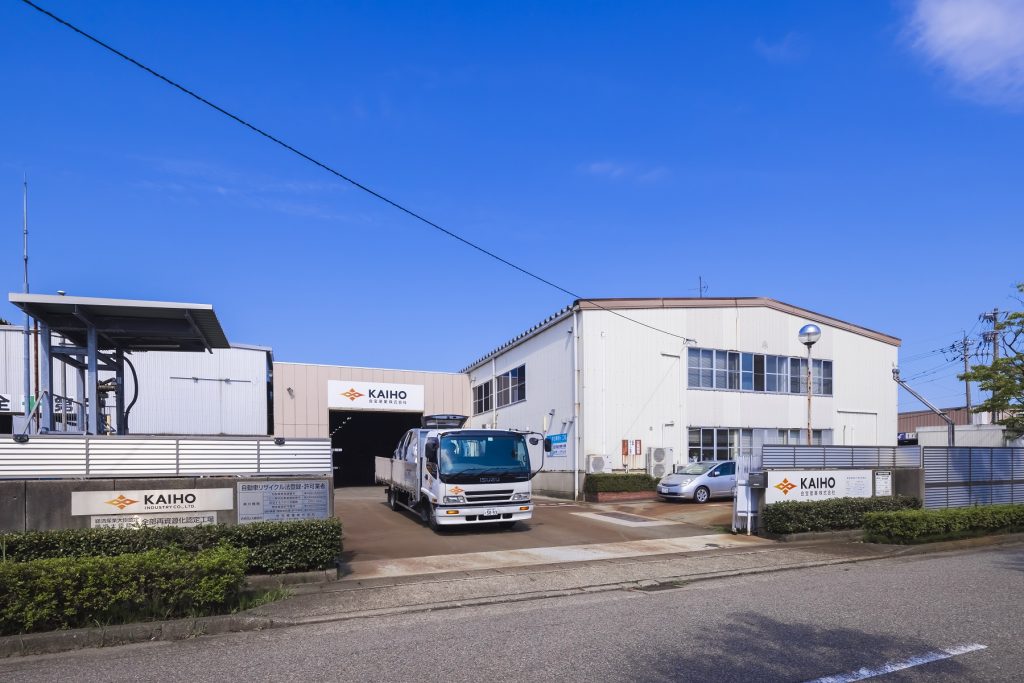 The head office of Kaiho Industry is located in Kanazawa City, Ishikawa Prefecture, Japan.
During the fiscal year of 2020, although under the influence of COVID-19, we sent 27 20FT containers and 131 40HC containers, a total of 158 containers ordered from overseas.
The main destinations were Russia, North America, South America, UAE, Asia, and Africa.
Ishikawa Prefecture is one of the coldest regions in Japan, and snows in winter. That is the reason 4WD vehicles are more present than other regions with less snowfall.
We have many quality used parts in our headquarters that are in high demand in Japan. If you are interested in any of these items, of course you can purchase and send them to your country.
It also has the advantage of being close Kanazawa Port and Toyama Port.
Sales offices of Kaiho Industry in Japan
We have Chiba sales office located in Yotsukaido City, Chiba Prefecture, Japan.
Of course, we can also send used engines and auto parts to the World from here.
In 2020, the Chiba Office sent 20 20FT containers and 14 40HC containers, a total of 34 containers to overseas destinations.
Yotsukaido City is a city with many used auto parts suppliers. It is an area with little snowfall and has a higher percentage of 2WD vehicles compared to Ishikawa Prefecture.
The used engine auction (KAIHO CHIBA AUCTION) held twice a month is very popular and many customers participate in it every time.
Related Article→【KCA auction】 Purchase used engines with confidence
Kaiho Industry's sales offices overseas

We have a sales office in Thailand called "KAIHO THAILAND CO., LTD." , also in UAE called KAIHO MIDDLE EAST(FZE).
We can send used engines and auto parts collected in Thailand to your country by container.
We are planning to ship products from the UAE in the near future, so please contact us if you are interested.
Our staff can suppot you in 5 languages (English, Spanish, Russian, Chinese and Japanese).
Alliance companies located throughout Japan
We work with companies all over Japan that deal with used auto parts.
About 70 companies of the Kaiho Recyclers Alliance are located all over the country, we can introduce you to any of these that meet the requirements of buyers from overseas.
Buyers can stay at each supplier´s yard and check and dismantle used engines and auto parts and even do the final container loading themselves. Even if you have to spend some money to travel and stay in Japan, you can make a valuable container.
Related article→【Kaiho Alliance】 Our domestic recycling companies network
In this way, we can send used engines and auto parts to you by container not only from Japan but also from overseas according to your requirements.
If you are interested, please feel free to contact us.
Click here for the contact form