【Tires container】 Various product plan introduction series! ~ Tire ~
We Kaiho are able to offer can buy used engines, used automobile parts, as well as used tires.
We could fulfill the container with only used tires and also load them together with used engines and other used car parts!
Main tire sizes and types
We could offer you various size of tires from 12R, 13R, 14R, 15R, R16 and 17R. The quantity which fill in a container depends on the tire size you choose, but approximate quantity is from 450 to 550 tires in a 20FT and from 1,100 to 1,350 tires in a 40 ft container and , of which 80% are winter and 20% are summer tires. We could also load tires with alloy wheel sets.
We can provide the tires you want, such as tires without wheels, tires with aluminum wheels, truck tires, etc.
We carefully select only tires with a tire tread of 50% or more. We also check the side of the tire for scratches and if the bead wire is broken. Only high quality used tires are selected.
Our product quality is highly recognized, and most of customers buy from us for a long time and have purchased more than 150 containers so far.
Loading used tires into a container
We take care of loading tires by sorting them out by size and keep them in close contact with each other, so that they do not collapse inside a cotnainer and fulfill without any empty space.
We are able to load as many tires as possible by putting several types of tires together after separating tires with wheels or tires without wheels.
Look at this pic, the container which was loaded neatly without any empty space, is like a work of art!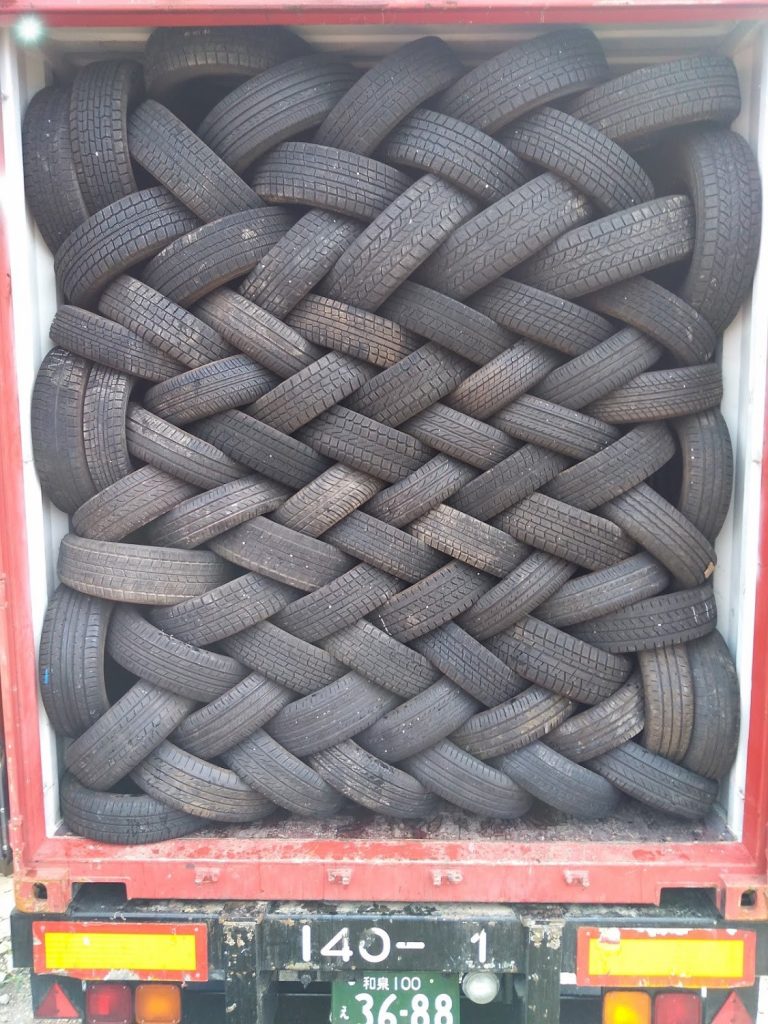 Voices of customers who purchased used tires
Thank you for loading a lot of good quality tires! We are all very happy.

Bolivian customers
It was a really good quality tires. We are very satisfied with the quantity! Thank you!

Bolivian customers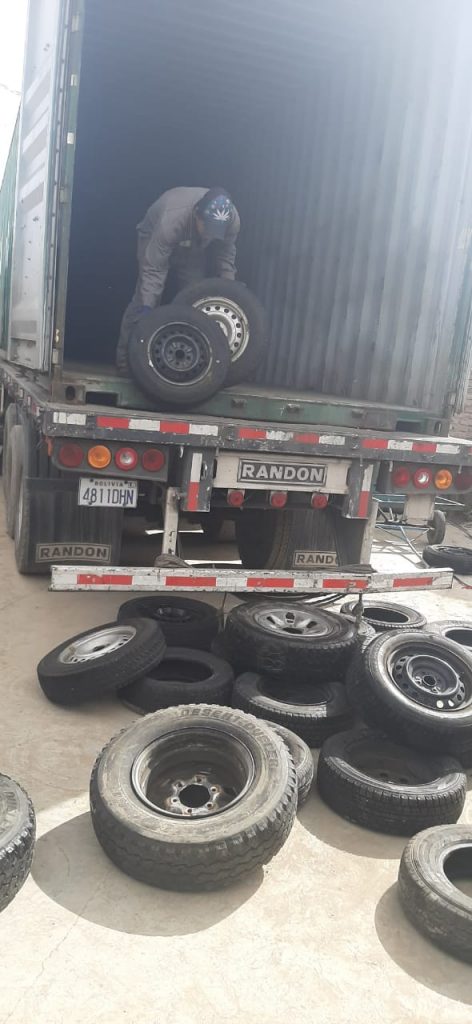 If you are interested, please feel free to contact us.
Click here for the contact form