【Customized container】 Let us configure your container!
"We were planning to buy used auto parts from Japan, but due to COVID‑19, we couldn't come to Japan to inspect them."
Do you have any a similar problem?
In such case, we can prepare a container that will fit your needs perfectly.
Even if you are not able to come to Japan, our professionals can transport and deliver carefully selected used Japanese engines and auto parts in a container for you.
Let's decide your order.
First of all, kindly let us know your requirements for the used engines and auto parts.
We will use our extensive experience and know-how to make you a proposal that will better fit your needs.
Guide you about vehicles that are easy to collect and hot sellers in the Japanese market
Introduce vehicles that share same suspension and other features, even if they are different models.
Provide you information about rare and hard to collect vehicles.
Suggesting CKDs (to buy the whole vehicle) for rare and valuable vehicles (→Information on the latest market price in Japan, since it is not possible to buy them by pieces)
Proposal of the total price
The legal cargo weight limit for a 20-foot container in Japan is 21,500kg, and for a 40-foot container it is 26,000kg.
We will propose a well-balanced mixed load of various parts includying engines, exterior parts, suspensions, etc., based on your requirements and the legal cargo weight limit. Don't worry if you don't have much experience in purchasing used engines and auto used parts and don't know what kind of products and how many you can load.


If you are satisfied with our proposal, we will start preparing your customized container.
How do we load the products into the container?
We will prepare simulating stacking diagrams in advance, considering the weight and quantity balance of each part. Then, we will introduce it to you. If there are no problems, we will load the parts according to the diagram.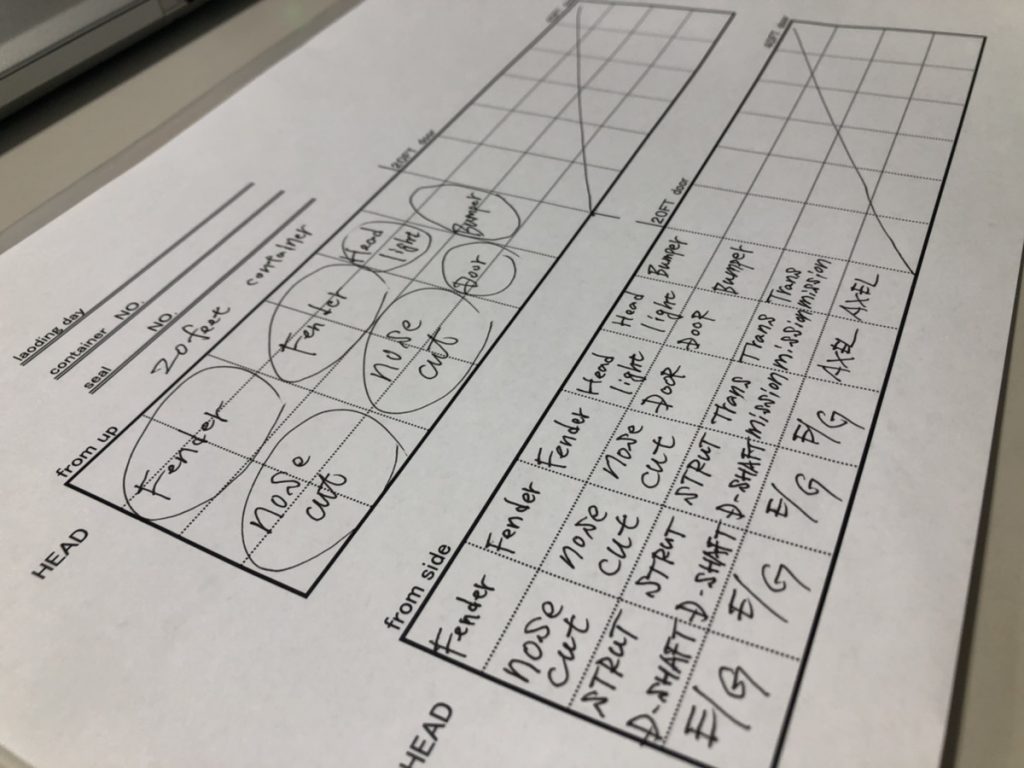 If there are protrusions on the used parts, we will remove them upon request. (door hinges, bonnet shocks…)
This will keep the balance of the loaded goods and prevent them from being damaged during the transportation.
Packing service is also available upon request for a fee.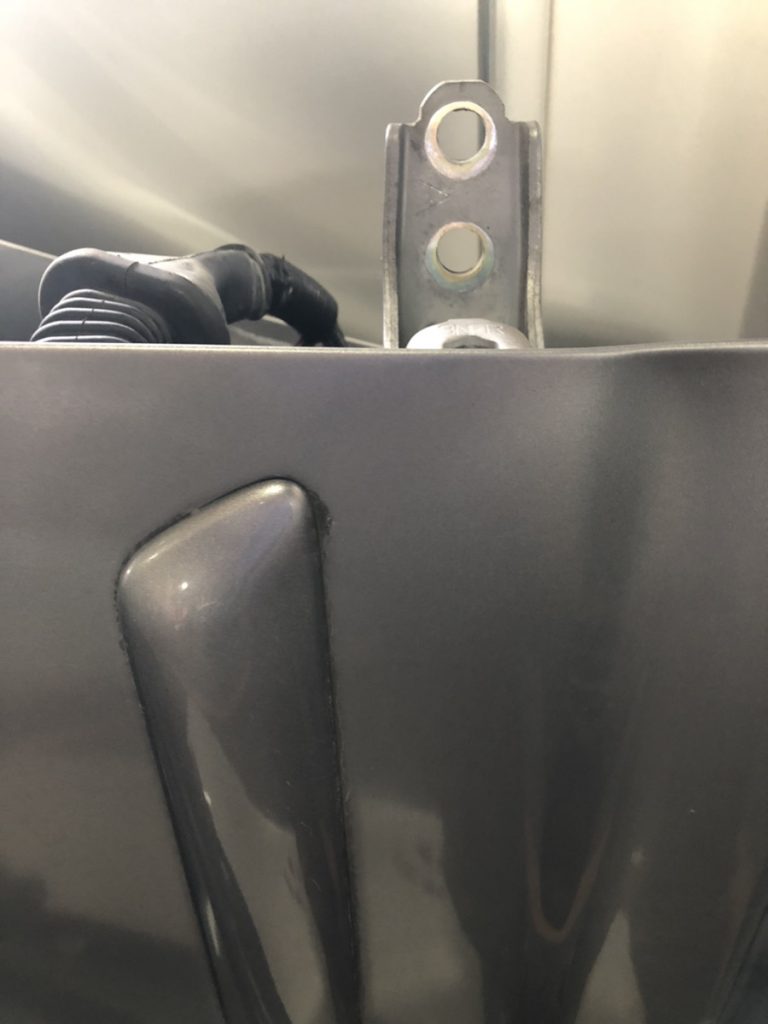 Recently, ocean freight rates have been rising, so we have launched an internal project to deal with this.
Specifically, in order to load more products, we are trying to load smaller parts between engines as well, and so on. This is to reduce the economic burden on our customers as much as possible.
In this way, we are working diligently to produce and ship containers that will surely satisfy our customers.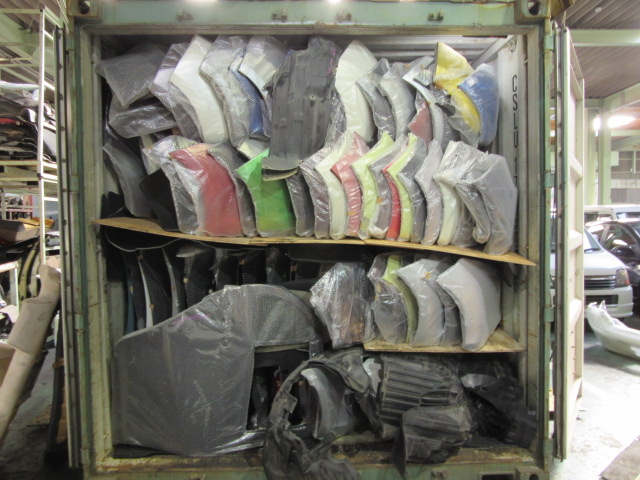 If you would like to know more, please contact us.