【Air conditioner】 Technical terminology introduction series! ~ Cooling and heating system~
Have you heard about the parts that play a role in the heating and cooling functions of automobiles?
This time, we will introduce the parts related to heating and cooling that are in the dashboard and are difficult to identify visually.
Please take a look, this information may be useful when purchasing used engines and used auto parts.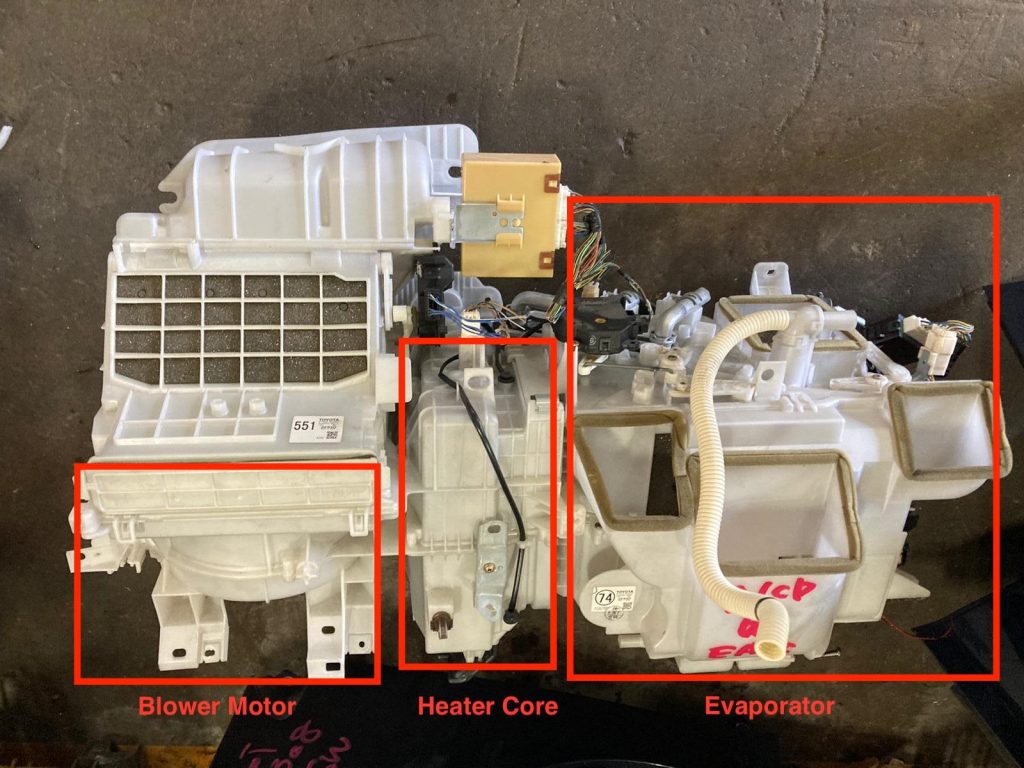 Name of each part
Blower motor
Product Description
A blower motor is a device that creates the wind in the air conditioner system. When the motor is activated, starts to rotate to create airflow.
At the end of the blower motor, there is the evaporator and heater core, where the perfect temperature is produced. The blower motor is the source of the air for heating and cooling.
Location
Generally, they are located at the foot of the passenger seat. It is very popular as a used part because it can be easily removed and installed, and there are many failures such as abnormal noise, so it is in demand overseas. It is also called a "blower fan".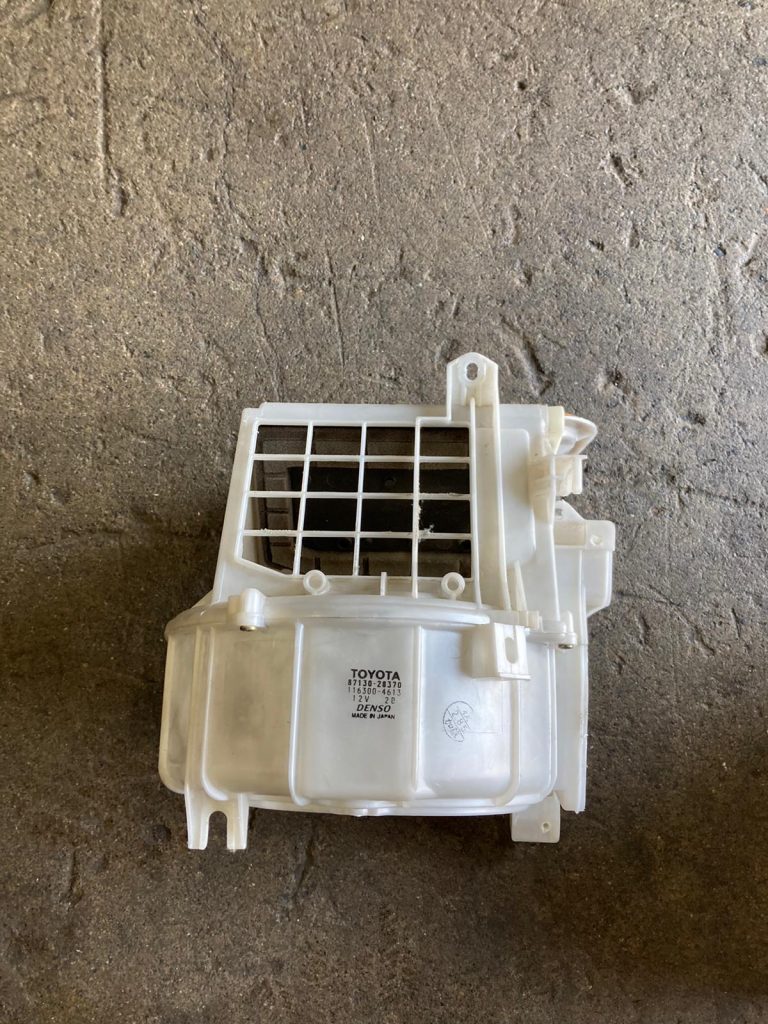 Heater Core
Product Description
The heater core plays the role of heating.
In an automobile, the cooling water heated by the engine is radiated by this heater core made of aluminum to send warm air inside the car.
Location
The most common mounting position is between the blower motor and the evaporator, but some are integrated with the evaporator.
One of the best features is that the heater core can be removed while the evaporator is integrated with the plastic cover.
In addition, the size when the heater core is removed is about 1/3 that of the evaporator, and it is easy to store, so it is possible to load many heater cores in one container. Some customers come only for the heater core.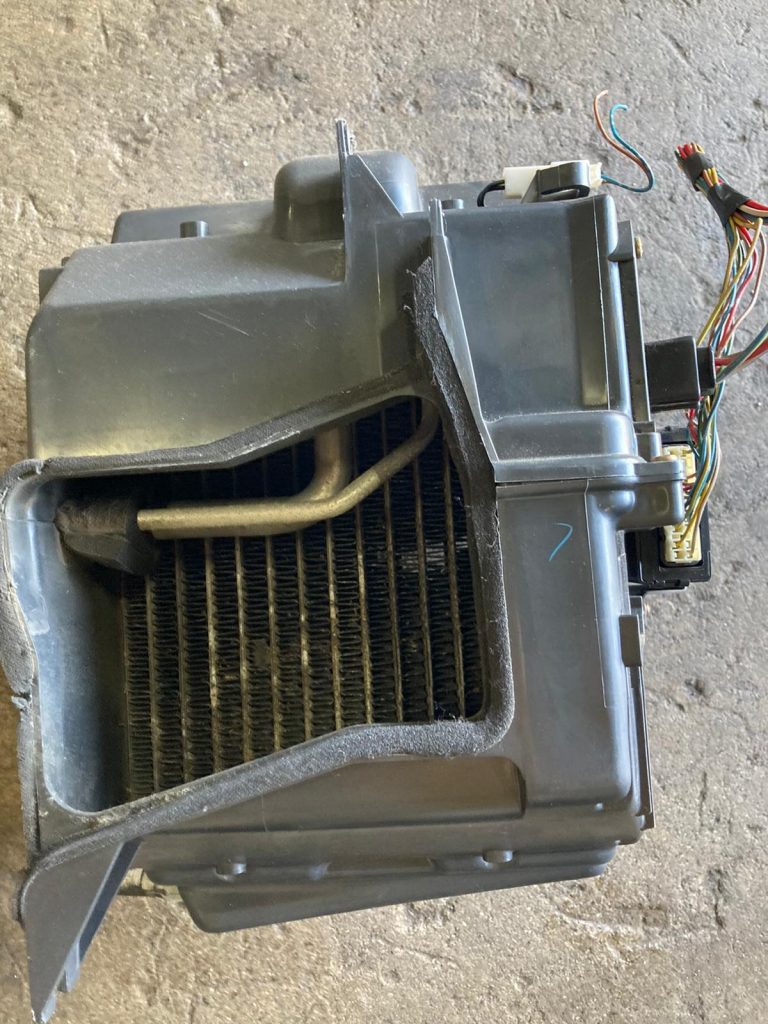 Evaporator
Product Description
The evaporator plays the role of cooling. By vaporizing the cooling water in the evaporator, the air is converted into cold air and this circulates through the car.
Location
The evaporator is located in the center of the dashboard. When removing it, the rubber hose connected to it from the engine compartment needs to be removed.
Evaporator is one of popular part, especially for Complete Knock Down (CKD), but CKD's regular plan does not include an evaporator. We can produce them for an additional charge. (Prices start from 3,000 yen)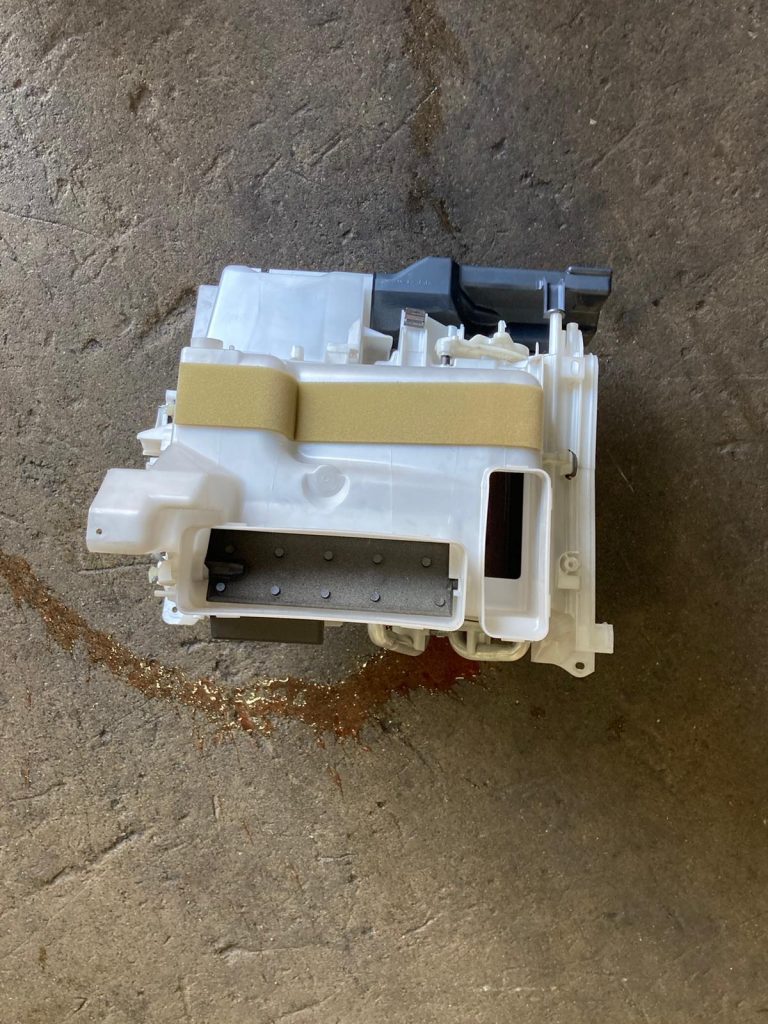 Contact Us
We will arrange and prepare used engines & used automobile parts according to your wishes.
Please feel free to contact us first. We will respond in good faith.