How To Buy
STEP 1
Starting your order
Once you decide to start a new order, select those items that you need and add them to your cart. If you are interested in items that are not available in stock, you can make an order request so as soon stock will be available will be booked for you.
At the moment that some items are added into your cart, kindly we will need to receive a deposit corresponding to the approximately 50% of the total amount of the container.
In this step, you can request a proforma invoice with the booked items or with the amount that you desire to transfer.
STEP 2
Container arrangement
The deposit has been confirmed so it is time to proceed to the container booking and gather those items that you requested.
Please, register your consignee and notify party information. Also, kindly place a booking for your container and inform us about the booking number and freight details. In case you want us to arrange the ocean freight, you can consult our last quotations in the Ocean Freight table.
STEP 3
Container arrangement
As soon as the container will be loaded, you will find all the corresponding documents available in the "container status" section, including the Final Invoice, the Packing List, the loading pictures, and the current Account statement. Please, proceed to complete the payment of the container before the shipment will depart from the Japanese port. Once the payment has been completed and the shipment depart from Japan, we will also prepare the Bill of Lading and upload it into your "container status" section.
How To Use Kaiho Industry EC Site
For detailed instructions, please download the manual here.
Access to your management tools
New order
Let s start a new container and booking those engines, parts and cars that you need
Parts Instructions
Tell us how you want to prepare your engines, parts and car.
Request orders
If you are looking for an item that it is not available right now in stock, request an order. As soon as the item will be available, will be booked for you.
Issue invoice
You may need to issue a proforma invoice at anytime for several reasons: need it for making a bank transference or just to check the items booked for your container. Here you will be able to print it.
Consignee information
It is really important to confirm those data. The BL will contain this information, so kindly confirm all the data is correct.
Container Status
Here you will have all the data corresponding to your container together: vessel name, container details, ocean freight schedule, also all the documents related with the customs as well as the Bill of Lading once all the order and payment has been completed.
History
Access to all your previous container documents and details.
How to choose parts from cars?
In Kaiho we have 3 ways to buy vehicles. Those that you can select and take the parts that you need, "Cars for parts" and those vehicles that are quite expensive to acquire and then are just available as a complete. Also some vehicles have the corresponding documentation to export them as "Used cars". Select the type of vehicle you are interested on the left menu.
Cars for Parts
After confirming carefully the pictures and the vehicle information, choose those parts that you are interested in and select if you wish to wrap them or not.
Kindly, take into account that some mechanical parts such suspensions or reinforcements and exhaust system parts are not available to wrap.
Complete Cars
We have available 2 main plans: the "basic plan" and the "half cut plan". For a special request such cabin cut, body shell or others you can choose the "free plan".
Basic Plan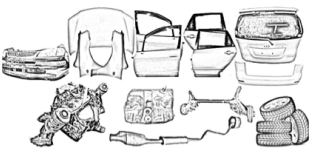 includes the half cut, muffle, fuel tank, main body parts and rear suspensions. Some parts such some special cuts like the roof or the rear fender as also available with an extra dismantling fee.
Half Cut Plan

Includes the nose cut, engine, muffle, fuel tank, main body parts and suspensions as well as some interior parts. Some parts such the evaporator, the dashboard or some special cuts like the roof or the rear fender as also available with an extra dismantling fee.
Personal Plan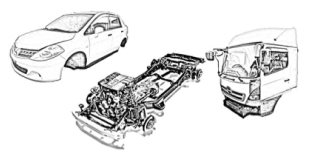 Tell us how you want to_dismantle your vehicle. We can prepare for you the body shell, a cabin cut or an engine with the chassis frame set among others.
Used car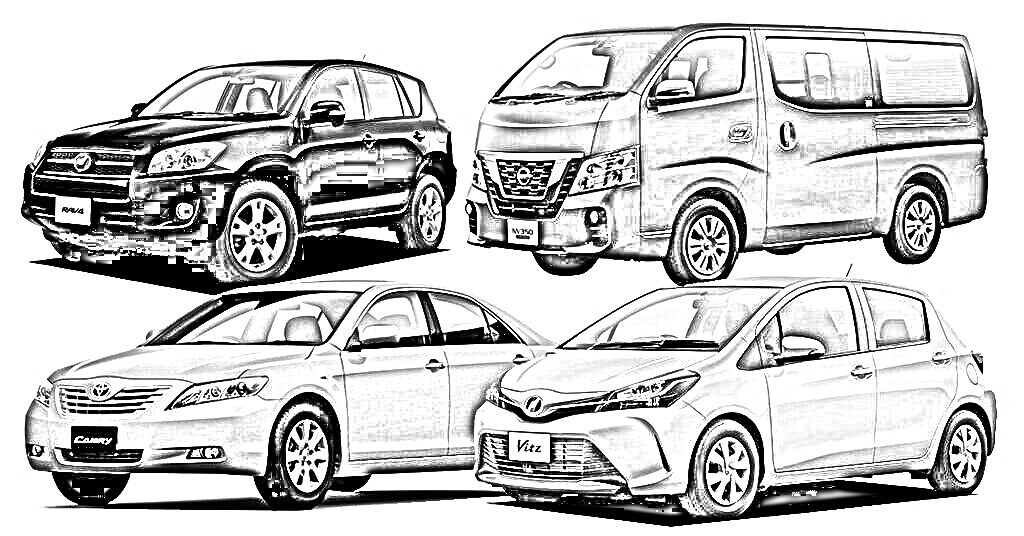 You can also choose those vehicles that have all the corresponding documents to export as used car. In that case we will prepare for you the Certificate of Export and will load the vehicle carefully in the container to do not suffer any damages.
How to Ship Used Engines/Used Auto Parts?
We can prepare for you a 20 or 40ft container with used cars, complete cars, half cuts, used engines, spare auto parts, even used tires. Our sales staff will attend you with special care during all the negotiation process.
The legal cargo weight limit for a 20ft container in Japan is of 21,500 kg. The characteristics of this container size are as follow.

| | | |
| --- | --- | --- |
| 2,300 kg | 25,000 kg | 5.9m |
| 5,071.5 lbs | 55,126.9 lbs | 19.4 ft |
| Internal width | Internal height | Door opening height |
| 2.35 m | 2.39 m | 2.28 m |
Sample of containers
Engines container
It is the ideal size of container to load engines, being able to load from 70 to 80 engines depending the size of those. If there are many engines with long transmission (FR), the total amount of engines will decrease.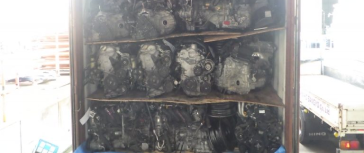 Complete cars (half cut) container
In a 20ft container, we may load from 1 to 4 half cuts and the rest of parts corresponding to the vehicles. Of course, we may fulfill the left space with other parts.We may load also 1 complete cars knocked down, being able to load till 8-10 vehicles in a 20ft container.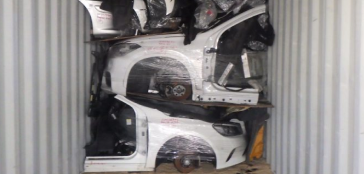 Mix container
For a good loading, we fulfil first floor with engines and heavy parts such as suspensions (30 engines max). On the next floors we may load parts, nose cuts or also half cuts.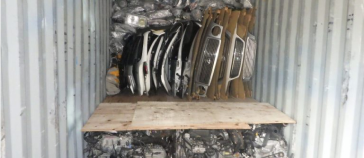 Tire container
Depending on the sizes we may load from 1,000 to 1,350 tires from sizes 12R, 13R, 14R, 15R and 16R. Our balance of tires is 80% winter tires, 20% summer tires and 40% tires with wheel. We may also load tires with alloy wheel sets.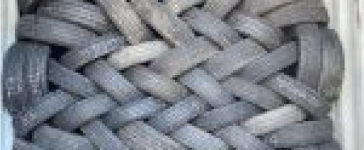 Menu